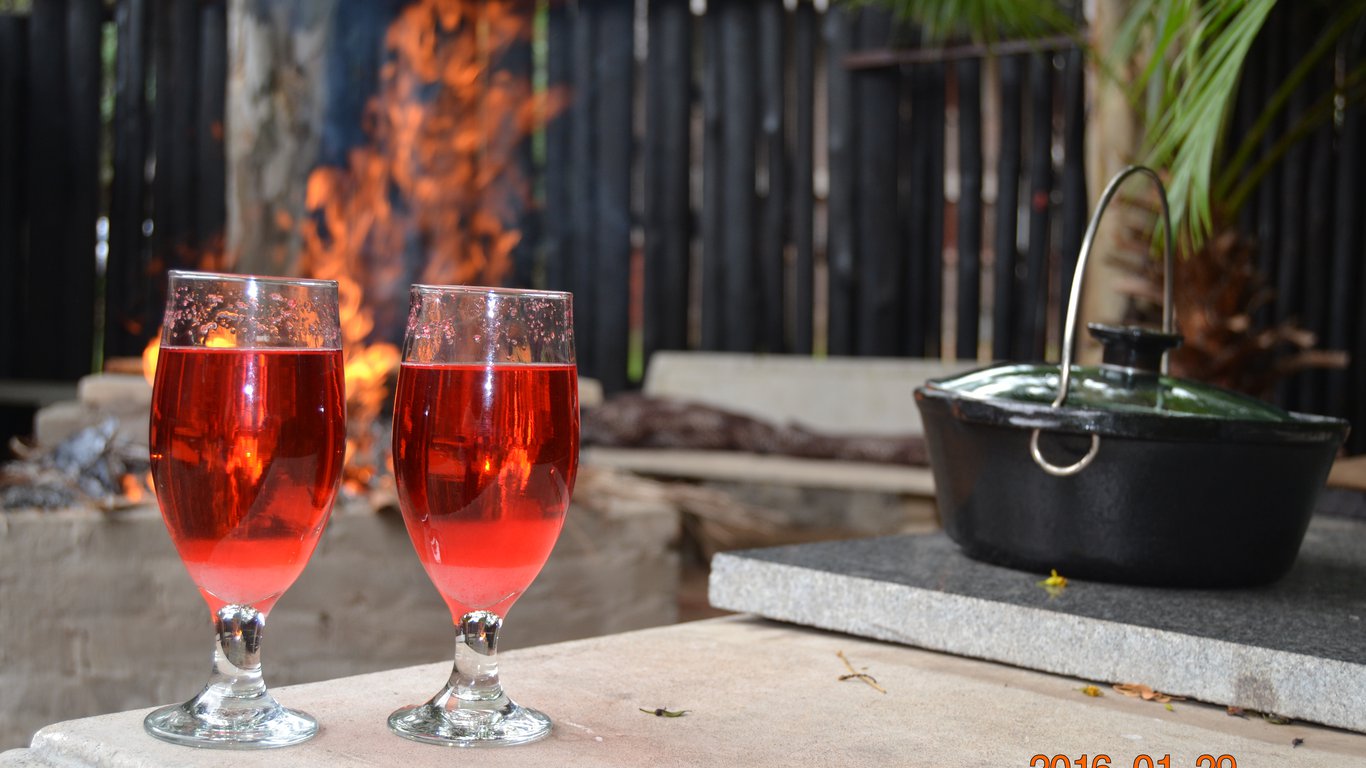 A bund and bird life is seen, especially in winter months.
Wake up to the cry of the fish eagle flying overhead or the chatter of monkeys.
Experiencing a true feeling of Africa.
Relax and view the animals from within the air-conditioned House or Cottage, or laze outside by the lovely paved entertainment areas. Both entertainment areas are enclosed for your safety. The entertainment areas are enclosed to cater for those who are afraid of the animals or families with children. Cool down under the outside showers or splash pools, great for hot summer days or shower under the stars and moonlight or by candle light (for those romantics).
While sitting around the fire (boma) in the evenings, Lion, Hyena and Hippo are often heard. There are bush babies that live in the tree top overhead and at dusk they come out to play.